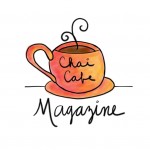 Once I actually married the wrong man after living with him for three years and experiencing every red flag, I was surprised to not be immediately inducted into the "you're now an acceptable Indian girl" club. But I was no longer being a "bad" Indian girl by living with him! Look, I married him. So that made me a bigger moron and then I was married to one, too…
Since I am persevering (I actually got "the most persistent account executive" award in college), I stayed with the wrong man for eleven years. Still, no award….Maybe the "you're acceptable committee" lost my address???
Being a "babe in the woods" (as one therapist referred to me as) is a rough road for many South Asian women, an option that is intimidating and maybe encourages many to stay in the wrong situation for too long. There are a lot of scary things in the woods, that we haven't seen before. However, if given the chance, we discover that the woods are just beautiful. They are majestic, proud, and allow for stillness and sweet solitude. Yes, sweet solitude, not being "alone." It is the same concept, but a very different view.
It's a view that allowed me to finally be the "happiest divorced woman in the world." Dr. Phil says you must "earn your way out" of a marriage. Boy did I take that seriously. He probably would have told me to leave much sooner and to not have taken the marriage pledge in the first place. I filed almost four times. I took prescriptions for apparently being bipolar, but it was actually to deal with an emotionally unavailable and unresponsive man, and insomnia. I was first misdiagnosed with the illness after my breakdown at 18, though I was not informed until a breakdown and end of my first marriage. I started prescriptions and took them for ten years, until 2002, when a doctor confirmed I did not have the illness, that my issues were related to my destructive relationships. Right before the breakdowns, I had also not slept for several days, which can trigger episodes that mimic the illness, just as truck drivers who don't sleep can experience hallucinations.
I believe it is true that the universe tries to give us messages, and we have to train ourselves to be receptive. In my situation, the messages had to get louder and more obvious. In 2001, there were very messy divorce proceedings, when my son was three. I struggled with the idea of failure of my marriage (again) and its impact on my son. 911 happened, which fed my reluctance to end my marriage. I should have pushed through these fears and completed the hard-won process.
However, I told my attorney that I wanted to cancel the proceedings. I allowed my husband back in my life and the bricks from the universe began being hurled at me in full force. There were monthly catastrophes. A pregnancy in February that ended, a roll-over in April that I escaped without a scratch, a bankruptcy in June…etc….etc….By my thirty-fourth birthday in June, I realized that if I didn't end my marriage for me, I needed to do it for my son. I realized I would not want him to be in a marriage that made him miserable, and yet that is what I was role-modeling. We began living "separated" in our home, with my husband living in the lower-level. It was impractical and emotionally-damaging. By September, I had my husband legally removed (he had been unwilling to leave on his own).