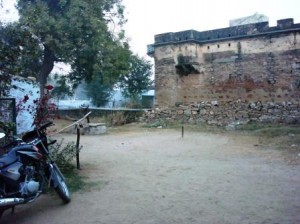 I recall fond memories of my time in India as a young child. I thought I had everything. At the age of seven, my whole life seemed ahead of me. I loved my life and felt on top of the world. I had a group of friends I enjoyed and it seemed life brought so many fascinating moments and adventures daily. I have images of simple pleasures such as playing in the local village sports during the day and staying up late with friends telling stories around a fire before wandering home. I could come and go as I pleased, often coming home around midnight to sleep under the stars in the courtyard or on the roof.
No one locked their doors in this Rajasthani village and everyone was part of an extended family in a sense. I felt safe and everyone either felt like a family member or I was actually related to them. It seemed to be the actual life behind the term "it takes a village."
I remember a beautiful image of the homes from our rooftop on Diwali, the Hindu festival of lights in the Fall. All the houses were covered by deepaks, little clay "lamps" filled with clarified butter and cotton made into a wick placed in the middle. It was just the dark night sky and the twinkling lights on rooftops under the stars on a very quiet night. There was a feeling of total serenity.